Welcome to the new RGB Sequences Store
If you have not placed an order since February 2023 please click here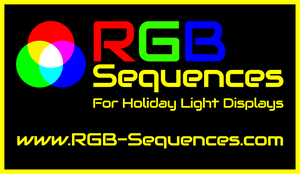 RGB Sequences
Have created a range of xLights sequences for easy importing specifically for smaller to medium sized layouts plus effects for high density props.
We provide two options on the Layouts as shown on the product descriptions so you can decide which is best suited for your Layout.
The focus of our sequencing is to utilise techniques to provide maximum impact for all your props in your Layout in a easy to import method, however you will find the effects also map easily to other props not shown in our Layout.
Disclaimer
Please be aware prior to downloading or purchasing a sequence we are unable to provide direct technical or sequencing support with limited advise able to provided via email only. We do offer a couple of free xLights sequences you may wish to try (we suggest Idina Menzel – Christmas Just Ain't Christmas) before making any purchases. If you do experience any difficulties downloading a purchased sequence please contact us. Thank you
Subscribe to our newsletter
Promotions, new products and sales. Directly to your inbox.